Brand New Apartments in Clearfield, Utah
Brand new apartments Close to nature. Close to the things you love.
Apartment Styles
Rental rates and apartment availability are subject to change.
Name
Rental Rate
Studio
Bridger
336 Square Feet
$979 to $1279
Studio
Carson
450 Square Feet
$1119 to $1399
One Bedroom
Fremont
603 Square Feet
$1359 to $1519
Two Bedroom
Hamblin
809 Square Feet
$1599 to $1899
Two Bedroom
Pratt
824 Square Feet
$1629 to $1909
Two Bedroom
Sessions
987 Square Feet
$1629 to $2109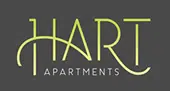 CLOSE TO NATURE. CLOSE TO THE THINGS YOU LOVE.
Are you looking for a brand new apartment to call home? Come check out our luxurious and spacious apartments that are perfect for anyone who wants to live close to nature. Apartments with beautiful views of the surrounding area and lots of activities to keep you busy. Contact us today to learn more!
New Apartments in Clearfield, Utah